The Images collected here are in every sense a retrospective, a body of work reflecting an arc of two decades which began shortly after September 11, 2001 and my retirement from a long career practicing law in New York City; and continues today in Colorado to which, with my wife Chris, I moved in August 2019.
Left behind were the many and easy to access shooting locations of the East Coast, its rivers, marshes, woodlands, harbors, sounds and seas, Cape May and Hawk Mountain, the Delmarva, Sachuest NWR, The topography here in Colorado is very different. We are landlocked. High plains, open for great distances framed by massive mountain ranges prevail. There are fewer areas of significant bird concentration. Driving distances are much greater. Winter travel is fraught, particularly if it involves crossing mountain passes which not infrequently are closed due to weather.
But, on the other hand, here in Denver are City and Washington Parks,
Bluff Lake, and the Arsenal NWR, and nearby Barr Lake and Lagerman.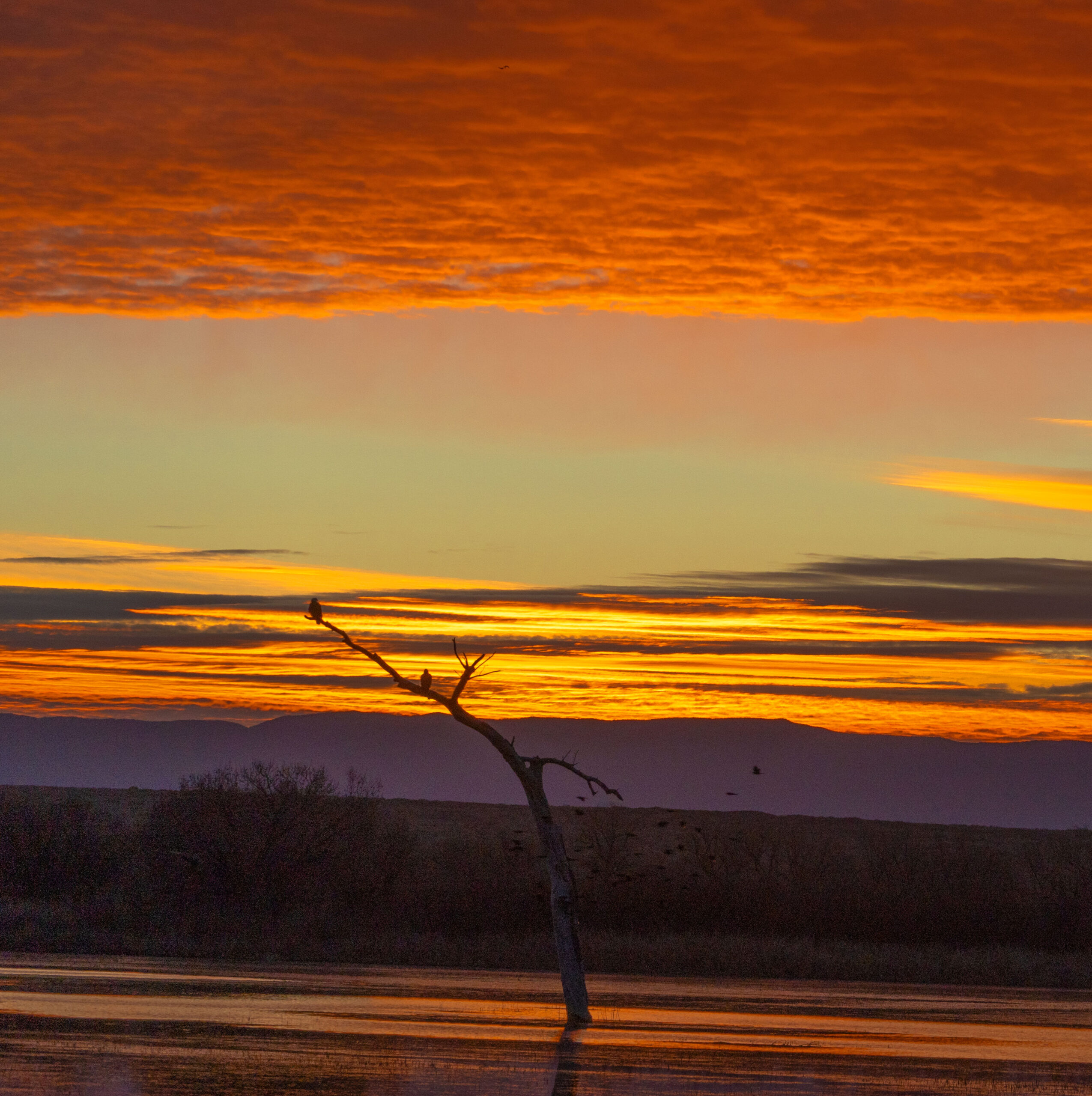 Within a day's drive of Denver are the Bosque del Apache of New Mexico, and Monte Vista, Colorado, and its sand hill cranes. Nevertheless, how, when, and what I was shooting had to be rethought. Additional post processing techniques would have to be mastered. And it became clear that shooting landscape, and particularly these high plains and mountains, would become much more important. More and more my heavy, gimbaled, 600 mm rig was left behind, and lighter, hand held rigs were carried into the field. These are continuing challenges which have resulted in enthusiasm reborn, and the joy of experimentation and learning rekindled. After more than two decades of shooting, the publication of my book "of the birds according to their kinds", reflecting two years of work, here I am, raring anew to go.